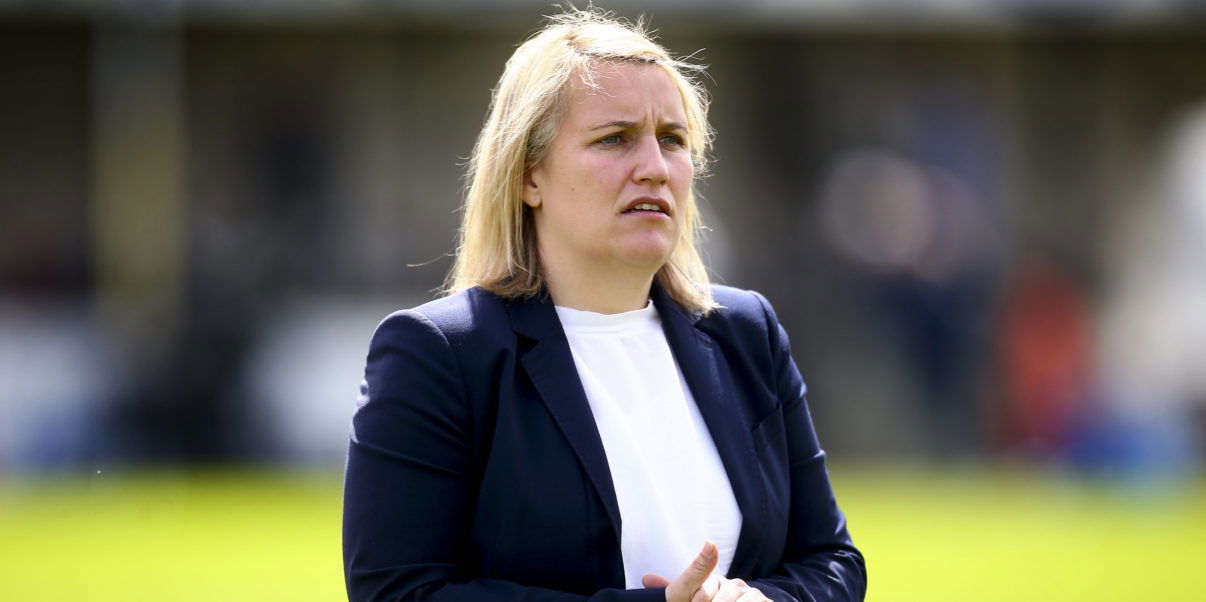 Hayes: City Are Worthy Champions
After Chelsea's 2-0 defeat to Manchester City which saw City seal the WSL title, manager Emma Hayes was full of praise for the champions.
Jill Scott's header and a Toni Duggan penalty saw the Mancunians crowned champions in front of a record 4096 crowd.
"Congratulations to Manchester City. They've been the dominant side throughout the season and conceded the fewest amount of goals, and they are worthy champions."
Hayes believes the game would have been different have Chelsea not fallen foul of City set pieces, with Scott's header opening the scoring in the first half.
"Two set pieces separate the game, and we knew that would be the case coming into it. We knew if we didn't do our job marking at corners we'd be exposed and we have been. And then with the penalty, it was almost job done and as hard as we tried to get back into the game it just wasn't happening."
Hayes also called for a change in the fixture programme in the WSL, saying disruption to the season is having an effect on competitiveness.
"It hasn't actually felt like a season. There's too few games in this league and when you look at leagues being settled over 14 or 15 games, it's just not good enough."
"I hope we can see teams playing each other 3 times a season because at the moment the league is over before it's really got going. It's such a short season that if you have one hiccup, you can lose the title, which is what's happened."
The Chelsea boss is grateful though that the Champions League game against Wolfsburg it just around the corner.
"It'll take the girls' minds off it, and being at Stamford Bridge is a huge moment for the girls. Last year we became exposed to the competition, but we've learnt a lot from it and we're all up for it."
''It's a watershed moment for the club. It'll be a tall order to beat them but we'll do our best."
---