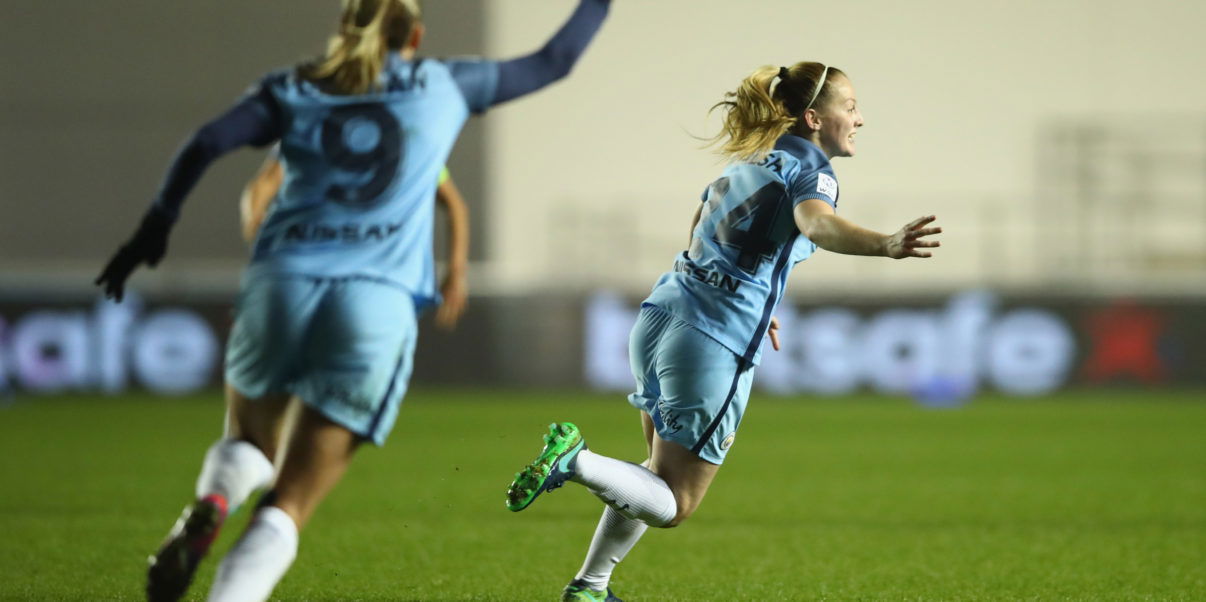 Cushing on Keira Walsh: "She's a Top Player"
Nick Cushing insisted there was still a lot of work to do in the second leg after his sides 1-0 win at home to Brondby.
"The objective was to keep a clean sheet and get a win because it was our last home game I wanted to get a win I'm happy but it will be a tough game over there. It's been an exceptional year. to go undefeated all year its been an exceptional effort and I'm proud of the players and the effort they've put in. One thing I will say, I didn't think it but now I know it's tough to play Champions League at this stage of our season. To have a game that tough after the season is very very difficult for the players mentally but they put in a good performance."
Asked if Brondby were the best teams they'd played at the Academy Stadium this season; "They're definitely one of the best teams we've played. Rosengard were one of the toughest teams that we've beat here. Chelsea and Arsenal are both very very good teams. The understanding of the game and the understanding of tactically understanding how to play against us, that was probably the toughest game we've had here."
When commenting on Keira Walsh's 30 yard strike to win the game, Cushing responded: "I'm glad she's scored because her performances have been up there with the all the best players in the league. For us, a very key player and one of our most consistent performers since she joined the team."
"Her main attribute is her game intelligence, she's bright, she understands the game and technically you can see what she can do with the ball. She's a top player and we haven't even seen the best of her yet. She's got real potential to be better. She's up there as the best midfielder in the league."
"Although they're coming here to stop us scoring everyone of our mistakes is going to be exposed when we make one. I expected them to come and put the game away as we're inexperienced in the Champions League."
Asked about Jane Ross's miss at 0-0; "I've seen it happen many times in football. The fact that we won 1-0 isn't down to the fact that Jane Ross missed that chance. If we go out in Brondby it isn't down to that miss. She's been exceptional for us this season."
Despite the miss Cushing was positive about City's chances of getting a result in Copenhagen; "They have to come out because they are home. Irrelevant of the result they are going to have to be expansive and play good football. The result allows us to open them up. We will go and best the best version of us and each player be 8,9,10 out of 10 then we will probably win that game as well."
City play Brondby next Wednesday in the second leg, 5pm KO.
---